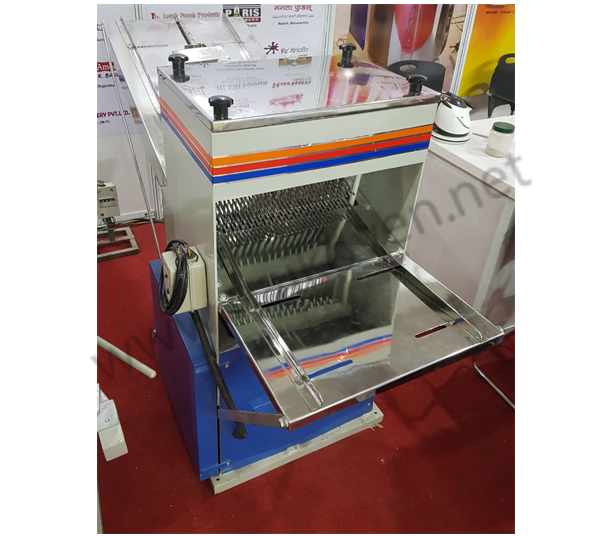 Bread Slicers
These meticulously designed bread slicers are widely preferred by small as well as large bakeries, where large number of sliced breads are manufactured. Developed keeping into consideration the maximum safety, these bread slicers are available in different capacities and sizes to meet the requirements of our clients. Moreover, our proficiency lies in tailor making them in accordance with clients' specifications.
Features :
Automatic cutting action cutting speed +- 500 Loves per hour.
Counter Model combines clean with space saving +- 250 Oves per hour.
Construction :
Body-Mild steel / white epoxy-coated all parts in contact with bread are stainless steel.
Stainless steel pusher block.
Knives can be adjusted to tension required.
Large removable crumb tray.
Bread Slicers Manufacturer, Bread Slicers Exporter, Bread Slicers Supplier