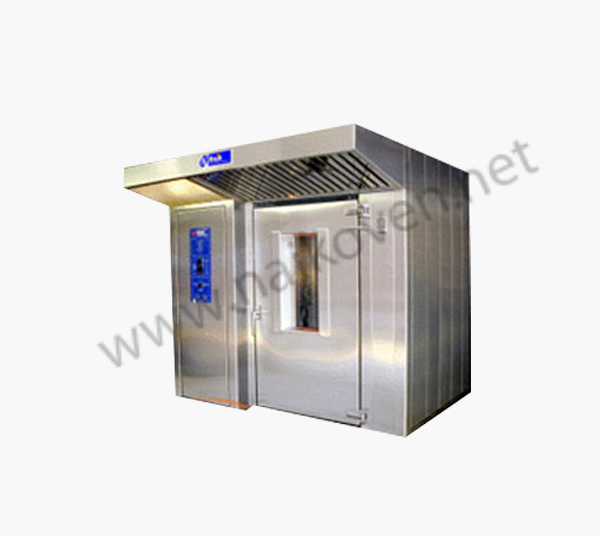 Single Rotary Rack Ovens
Item Code: DR-576
We offer our highly performance single rotary rack ovens, which are fully equipped with specially programmed electronic digital display temperature controller/timer. Fully stainless steel door provides these oven heat resistance. Further, circulating fan of these ovens offer noise free operation in high speeds. These ovens are offered by us as per the application requirements of different bakeries.
Technical Specifications :
SR-288 max. area.
10.Sq. mtrs. on 30 levels.
DR-576 max. area.
21 Sq. mtrs. on 30 levels.
Single Rotary Rack Ovens Manufacturer, Single Rotary Rack Ovens Exporter, Single Rotary Rack Ovens Supplier